The financial industry is an appealing sector in the global marketplace. As a diverse field, it provides a wide variety of career opportunities, including high-profile positions with excellent compensation packages. Whether you're a fresh-faced graduate looking for your first finance job or you're considering switching career paths into the world of finance, the prospect of getting started in the finance sector can be daunting. 
While it's important to recognize that the financial industry is fast-moving and competitive, newcomers can establish themselves by taking the right approach. With the rapid progression of digital technology within the financial sector, prospective finance professionals can explore new and exciting opportunities within the industry as well as more traditional roles. 
Career Opportunities in the Finance Industry
Before starting your financial career, you must understand the different roles that are available and determine what jobs interest you.  If there are particular qualifications required, you can work on developing your skillset and building your resume for the position you want. 
Some of the more traditional occupations include: 
Bank clerk

Accountant 

Investment banker

Investment banking consultant

Financial risk manager

Underwriter

Budget analyst

Financial controller

Auditor

Chief financial officer (CFO)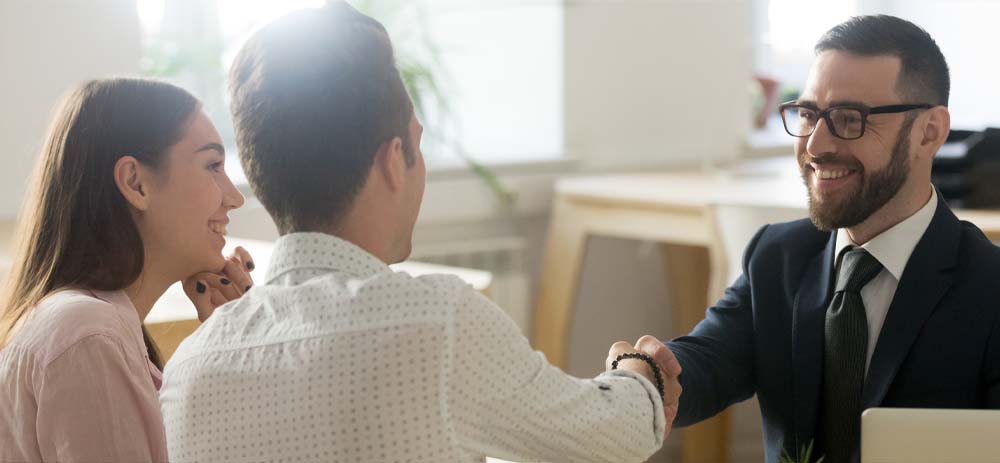 As the financial world is constantly evolving, plenty of emerging roles may shape the industry's future. Some popular modern finance opportunities include: 
Blockchain portfolio manager

FinTech 

Crypto forecasting

Financial cybersecurity

Financial planner

Investment advisory

Mutual fund analyst 

Hedge fund trader
Skills and Qualifications Needed to Enter the Financial Industry
Job seekers must learn to set themselves apart from fellow candidates by building a strong skill set and earning credible financial qualifications. 
Some financial roles allow you to enter the industry at the bottom of the ladder and work your way up by gaining experience and qualifications along the way. However, many roles require a finance degree to get started. Certain degrees allow you to enter the industry as a specialist, while others are more general, allowing you to explore different areas within finance. 
Choosing the right finance degree depends on your career goals. Select a qualification that helps you develop the necessary skills for your desired role. If you're unsure of what area of finance you'd like to specialize in, consider a universal major like economics.  
If you want to skip the years of tedious work as a trainee, filing financial statements, a higher level of education, such as an MBA, is a good starting point. 
The desired skills and abilities for financial professionals vary from position to position. However, there are some key characteristics that hiring managers look for, such as:
Communication skills

Problem-solving abilities

Customer service skills

Emotional intelligence

Numeracy capabilities

Teamwork

Time management

Organization

Leadership

Analytical skills

Interpersonal skills
How to Establish a Career in Finance
After determining the type of job you want and the relevant skills and abilities needed to fulfill the role, here are the key steps involved in starting your career in the industry.
Establish what qualifications are needed to secure your dream role. This is likely to involve a bachelor's degree and may also require additional certifications. Popular finance-based degrees include: 
Master of Business Administration (MBA)

Finance degree

Business degree

FinTech degree

Economics degree

Accounting degree

Financial engineering degree

Mathematics degree

Computer science or information technology degree

Corporate or business law degree
While a degree can help get your foot in the door of the industry, professional certifications may also be necessary to secure certain positions. It's common for financial professionals to take on additional qualifications to progress their careers and earn higher salaries. 
For example, a business degree holder may earn a certification to become a Chartered Financial Analyst (CFA), Chartered Investment Banking Analyst (CIBA), Certified Financial Modeling & Valuation Analyst (CFMV), or Financial Risk Management (FRM) specialist.
An internship is an excellent way to gain experience in the financial industry. There are numerous paid internships available so you can earn a wage as you develop skills in the industry. Internships look great on your resume and teach you on-the-job skills. One of the most beneficial aspects of a finance internship is the opportunity to network. 
A successful summer internship can result in a permanent job when you're qualified. At the very least, it may earn you a referral for a future job or provide you with a mentor in the industry. 
You should consider seeking multiple internships to gain experience in different areas of the financial industry. There is far more to Wall Street and finance than stocks and trading. Learn about corporate finance, investments, banking, accounting, and other areas of the industry you find interesting
Upskilling is an important aspect of a financial career. Gathering credentials in specialized areas helps you to elevate your career and qualify you for higher-paying jobs. 
For example, Chartered Financial Analyst (CFA) exams certify competency for financial analysts. It is a globally recognized certification viewed as the gold standard within the financial analysis field, making it a worthwhile investment of time and effort for ambitious analysts. 
There are a number of ways to upskill. To get started, working on soft skills such as time management, teamwork, communication, and work ethic can be extremely valuable as they are important foundations for any role. 
If you are interested in a particular area of finance, browse licensing and certification courses provided by US regulatory authorities, such as the Financial Industry Regulatory Authority (FINRA).
When it comes to securing your first job in finance, it is often a case of who you know rather than what you know. Establishing a professional network enables you to strengthen business connections, increase your profile within the industry, gain access to unique job opportunities, learn from experienced financial experts, and build confidence. 
In the digital age, networking has never been easier. Reach out to companies and individuals you admire on LinkedIn, attend virtual networking events and webinars, join Mastermind finance groups online, and establish professional connections through internships. 
Research Opportunities for Career Progression
In a fast-paced industry like finance, researching the market not only ensures you're up-to-date on available roles but it also helps you to identify industry trends as well as the growing and shrinking sub-sectors. 
Jobsfuel.com is an excellent asset for finance industry beginners. It is an online job board and information resource, providing you with thousands of job listings plus advice and guidance on how to apply for roles, write an impressive resume, and nail an interview. You can subscribe for email alerts when job openings that match your skills and interest become available, ensuring you don't miss an important opportunity. 
Career coaching and professional recruitment services may also help you to develop the necessary tools to build confidence in the early stages of your finance career. 
Focus on Steady Career Growth for a Flourishing Financial Career
Be patient and focus on your skills, qualifications, experience, and professional network. Stay current with industry trends, and take opportunities when they come. 
The relationships you forge and the skills you harness on the job can go a long way in your career development.